Hi. We're the family that talked your ears off in Epcot last month. Next time we should do that with drinks involved.
Anyway - here's my flooded book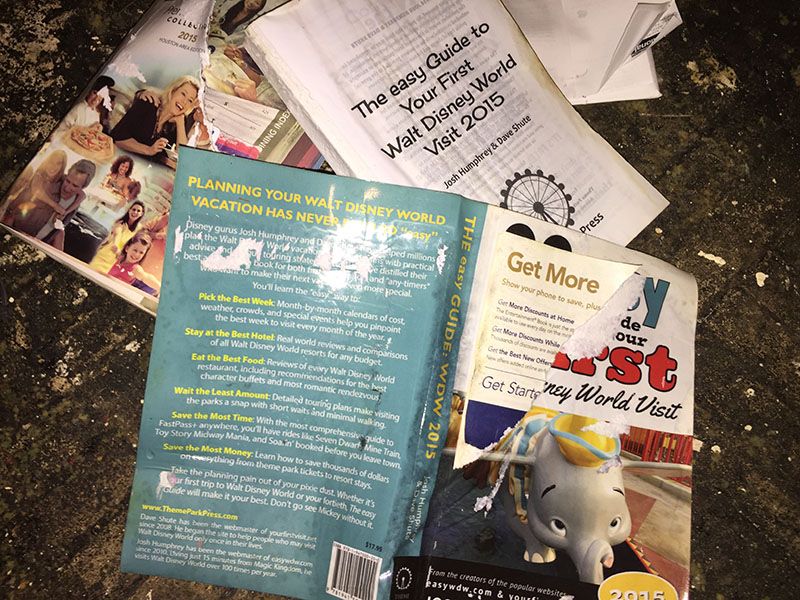 Did I mention that my insurance reimbursed me $7.26 for the book? Dave offered me a book, but I told him no, that I'd just buy another copy. I remember you guys mentioning that I should hold off until the next update/edition/something. I guess we were
starstruck
and now I've completely forgotten. I know 2016 is out - September edition, I believe. Should I buy now or wait?
Thanks in advance for telling me the same thing twice.